Carbon Footprint
Limited Edition
Made To Order
Makers
Natural Fibres
Packaging
Recycled
Upcycled
One of the driving forces behind the collaboration was to reuse previous collections without sending them back to Spain where they were originally crafted.
Now they are re-blocked here in Sydney to reduce the products carbon footprint. We walk our orders to Australia Post where they are sent to you via carbon neutral carriers.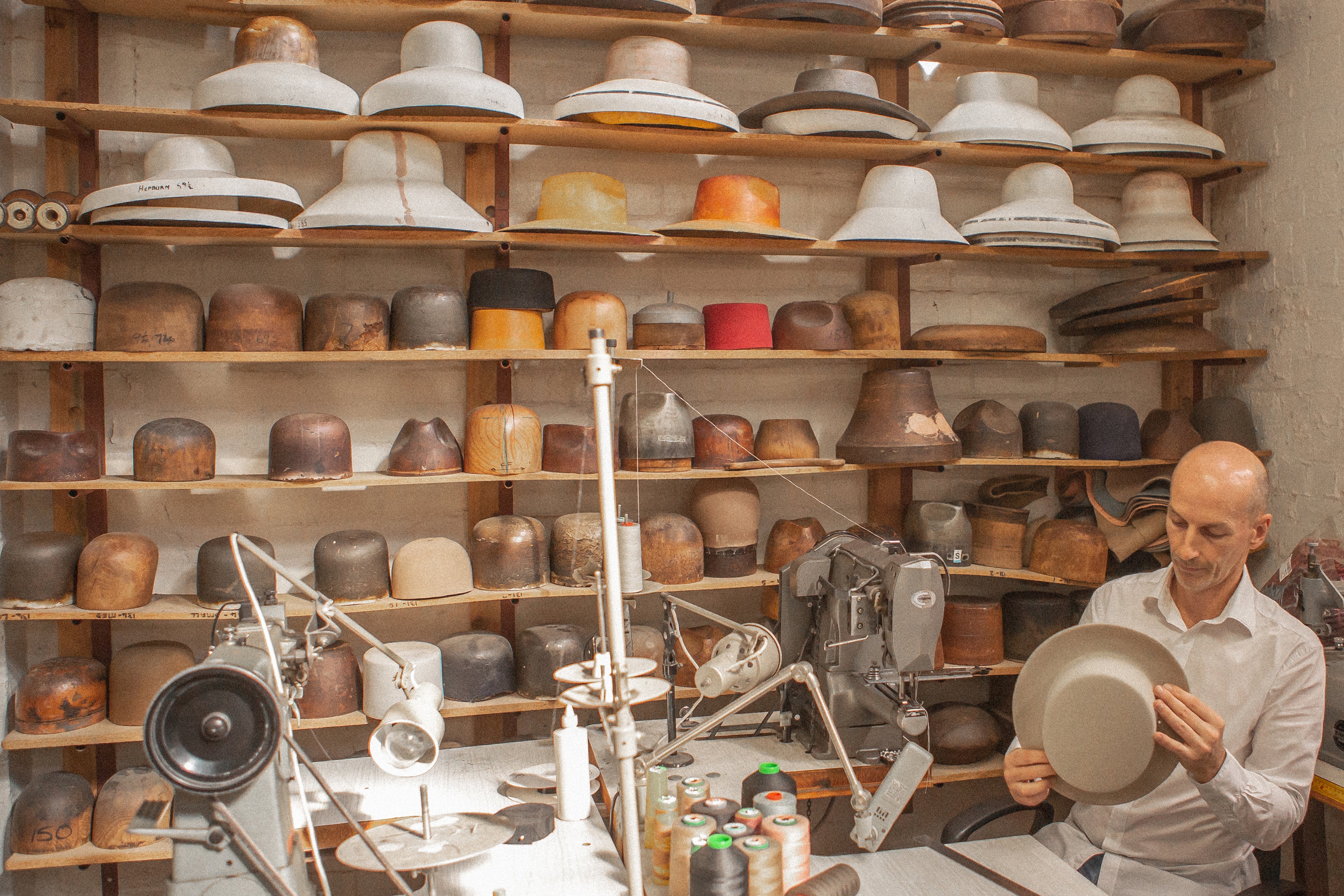 As we are up-cycling existing stock, we are limited to the number of hats we have access to that fall in line with the collection.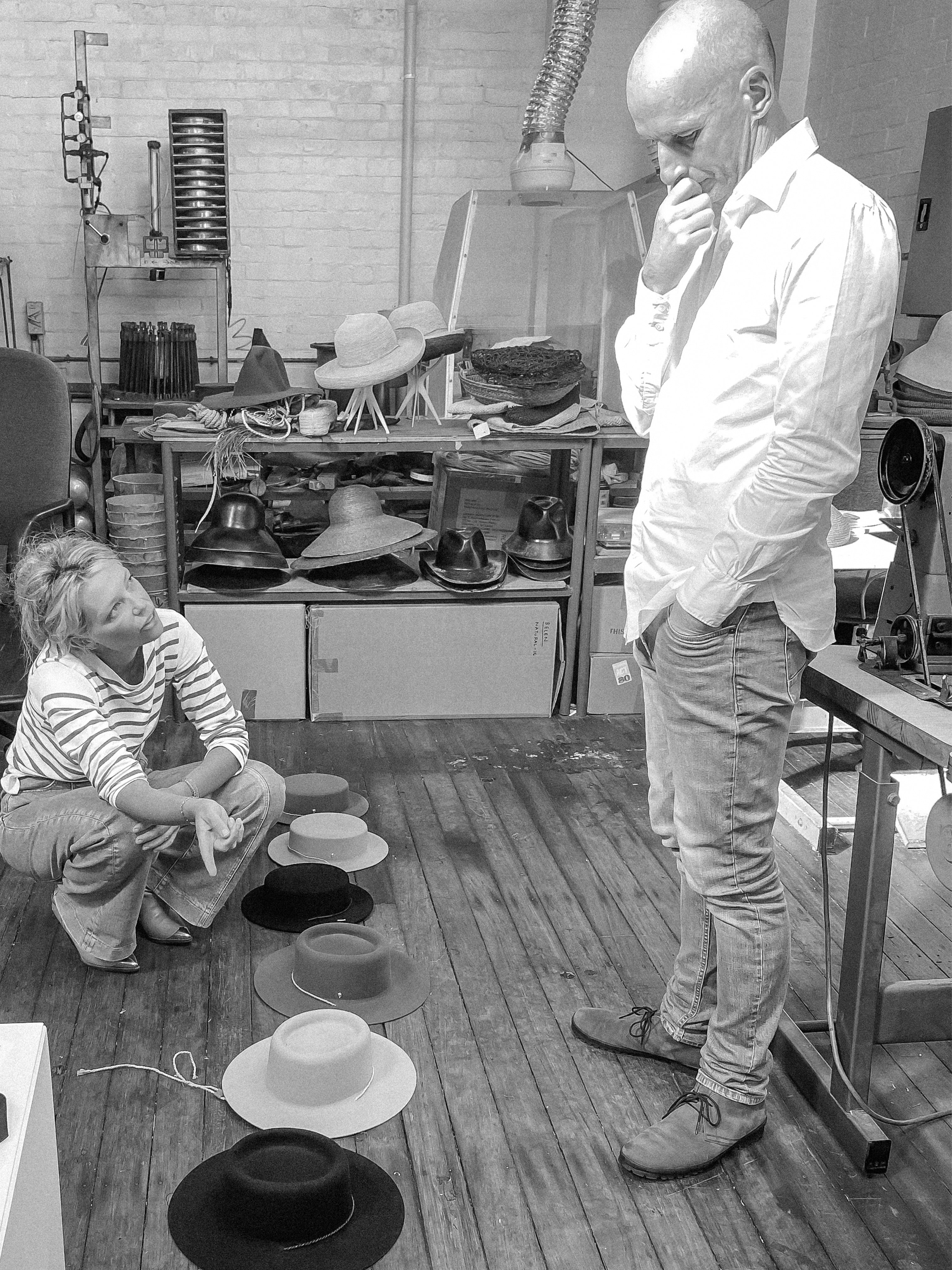 We have created three new up-cycled styles which are available on a made to order basis. The made to order nature will allow the customer to choose their preferred size and colour of the hat style to reduce unnecessary production.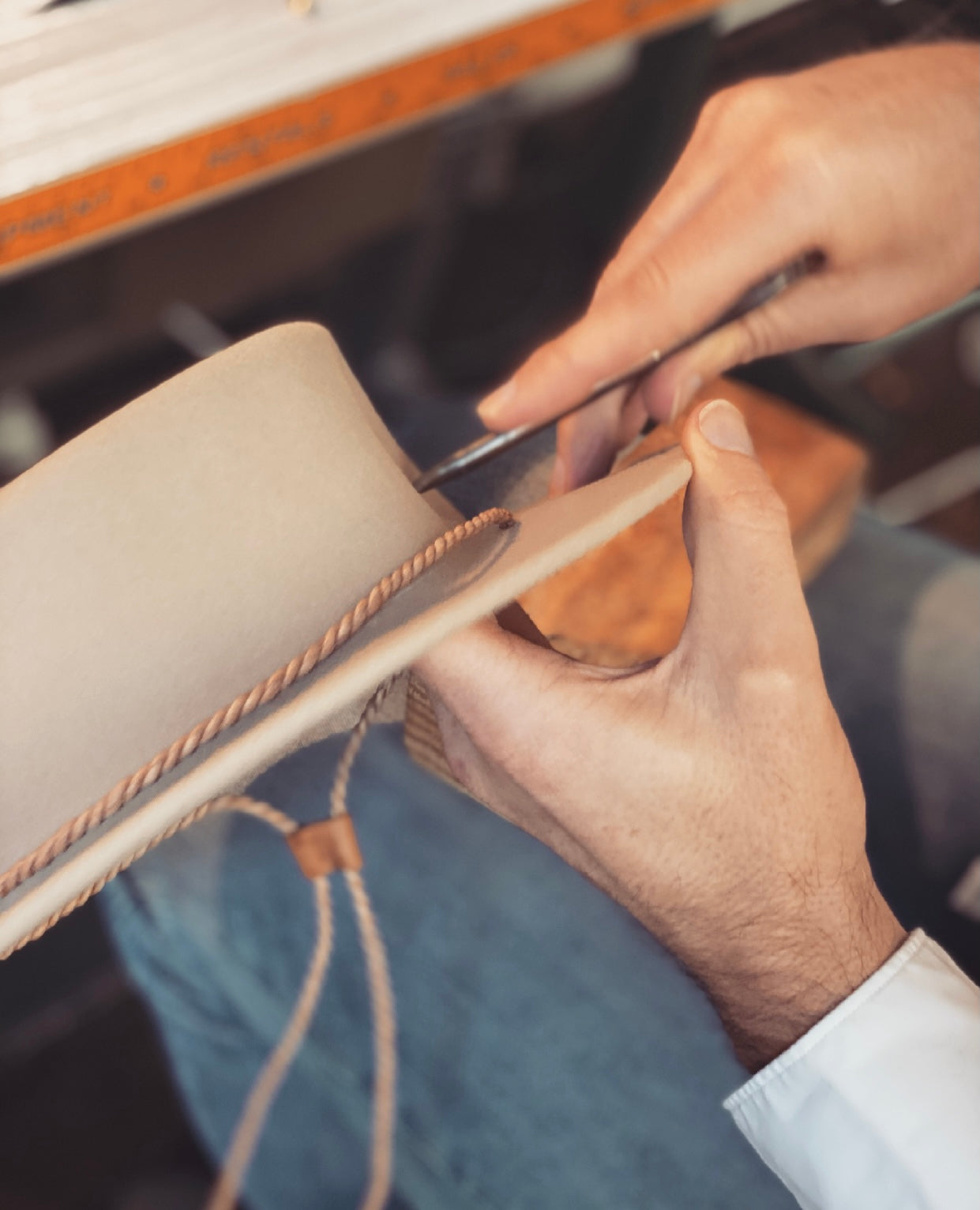 Helen Kaminski's 100% Ultra Fine Merino Wool Felt hat collections are made in Spain by a revered manufacturer that has been producing luxury felt hats since 1885 with whom they have a long relationship with.
The reinvention of these hoods happens in the Helen Kaminski Atelier here in Sydney by Head of Design, Pernille Sejer and Master Craftsman, Mr Garry Bishop who has held this position for nearly thirty years.
The sustainably harvested raffia used for the chin strap has been braided by a collective of female artisans in Sri Lanka who head up the Helen Kaminski workshop created in 2012. The workshop gives women the opportunity to learn new skills, gain financial independence, work while looking after their families and become part of a positive and social community.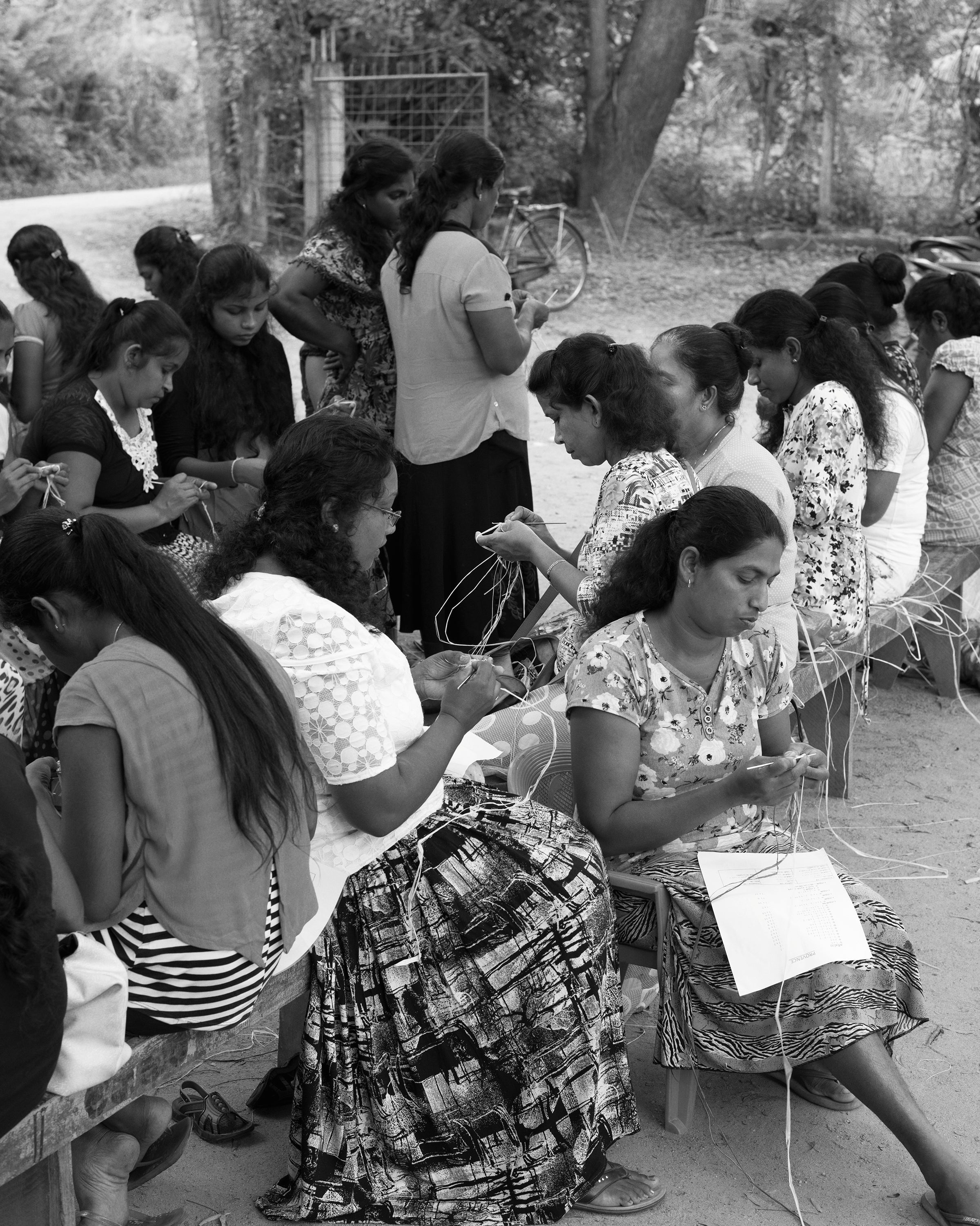 The hat bodies are crafted using Pure Merino Wool which is 100% natural and renewable. The chin strap is handcrafted using 100% sustainably harvested Madagascan raffia. The labelling and swing tags are made from 100% linen upcycled from a previous collection.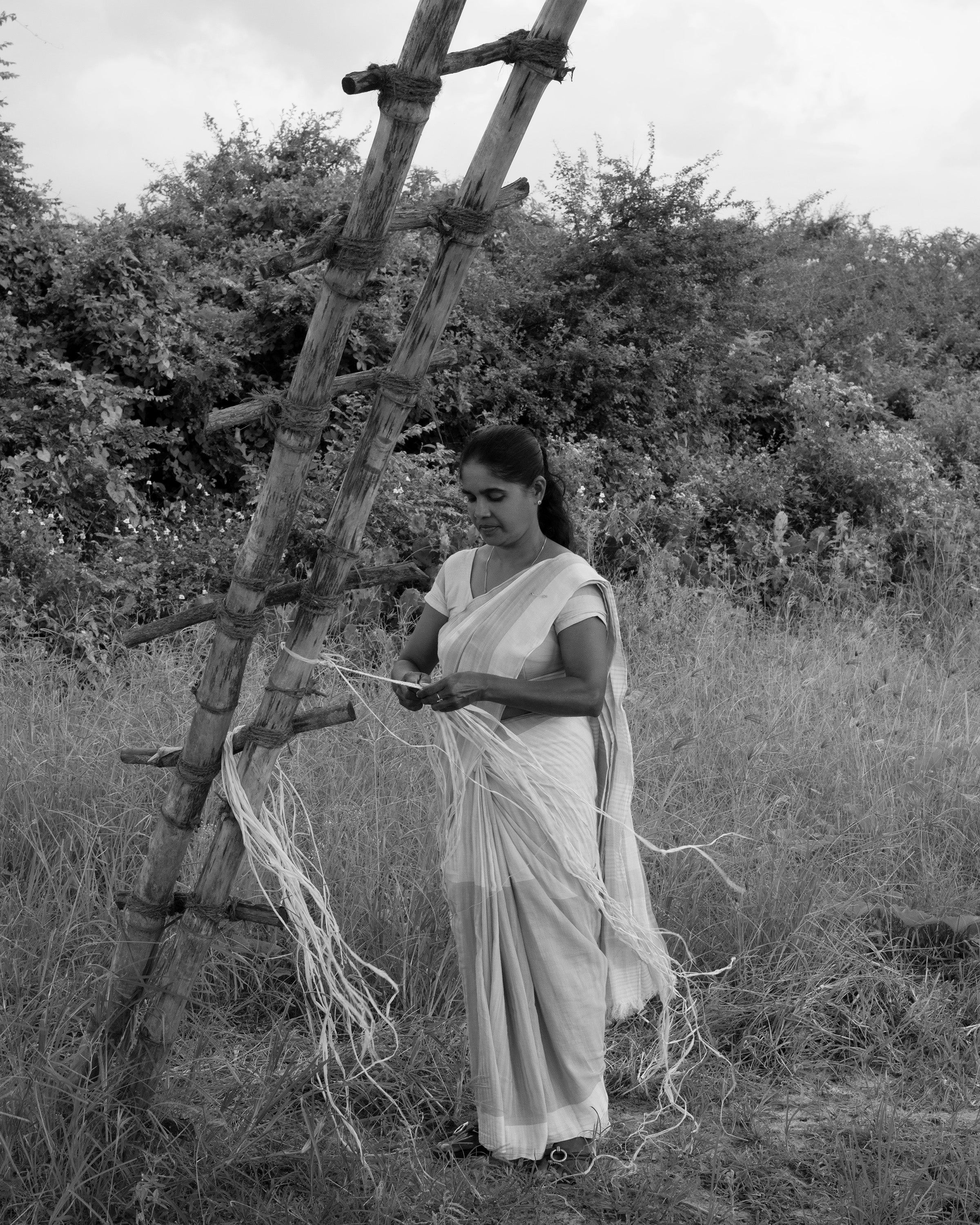 We are using existing Helen Kaminski packaging made from FSC certified, recycled materials and is also completely recyclable, even the grosgrain ribbon handle! An additional sticker was added for the collaboration to avoid new packaging development.
The product labels and swing tags have all been made in house utilising re-purposed linen off cuts and branded using a sustainably produced custom stamp. The linen was used in the Kaminski Spring Summer 20 collection.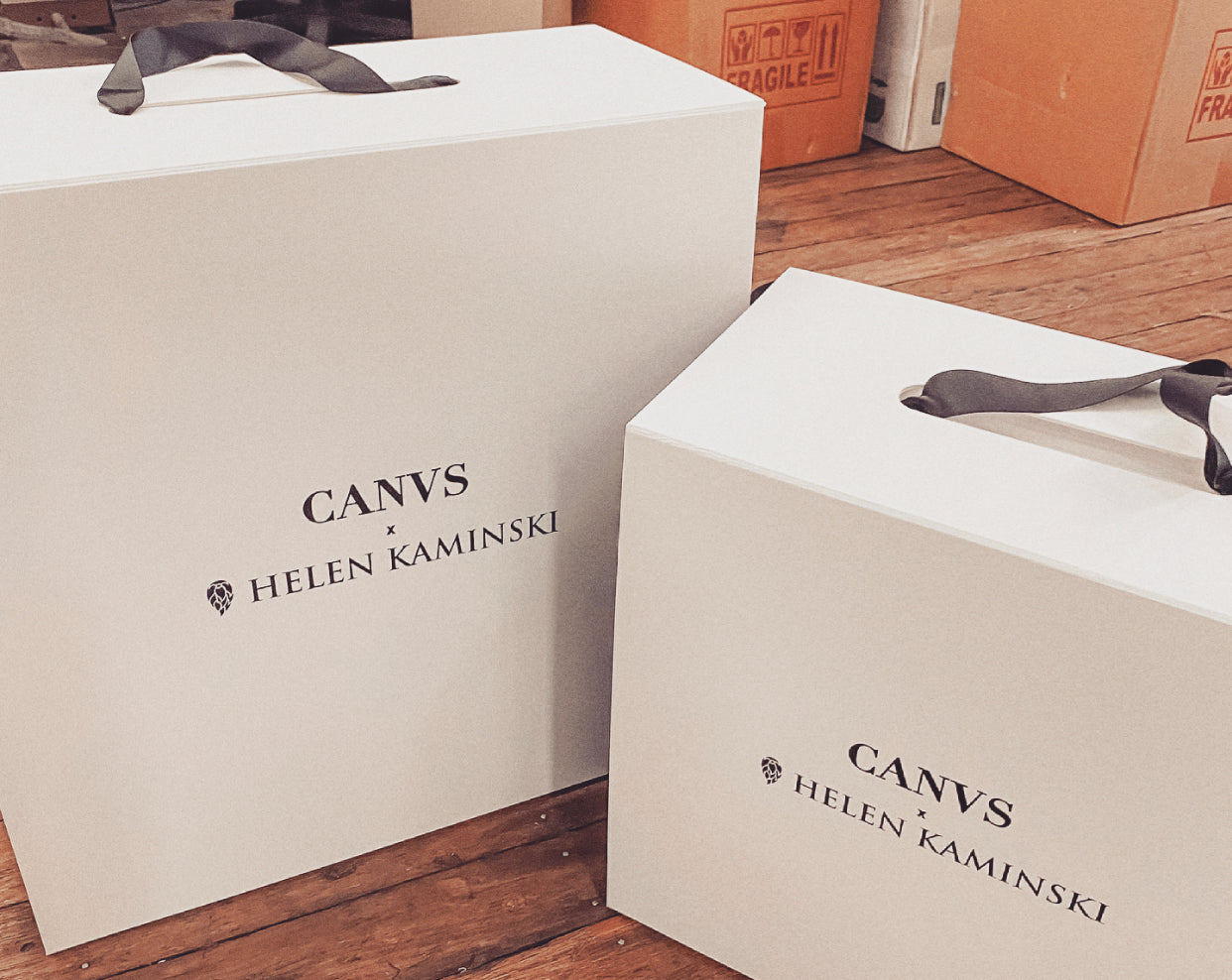 The goal was to reuse as many if not all of the exisiting materials used in the original hat as well any materials used for packaging and labelling. We were able to recycle the inner hat band from the old hat to the new hat as well as the logo seed. All packaging is 100% recyclable.
The Mesa Collection up-cycles existing hat blocks from previous lines and gives them a second life, hand blocking them into new bespoke shapes. The collection breathes new life into existing products that otherwise might be forgotten and end up in waste. We utilised re­purposed materials such as linen and leather from a previous collection to create an environmentally considered collection.